A three-hour slow roasting process ensures our delicious rotisserie chicken is exceptionally tender. You'll savour tasty, succulent chicken just the way you like it, accompanied by only the freshest sides: Crisp salads, our decadent signature poutine, golden onion rings and more!
For a family dinner, meal with friends or lunch on the go, we will satisfy your hunger with a variety of meals in the dining room, for take out (counter and drive-through) and delivery. Discover our famous menu which includes healthy options, ribs as well as a Kids' menu.
Located on President-Kennedy, between Jean-Lesage highway and Guillaume-Couture blvd. in Lévis, our rotisserie welcomes you with its exclusive recipe for tender and juicy roasted chicken. Visit us during your next sporting activity at the Lévis golf course. We are also near many schools: École Pixels, École du Milieu de Lévis and Pointe Lévy high school.
Discover an online menu of hearty options perfect for even the biggest appetite! Our fast and friendly service is here whenever you're craving our tender, juicy rotisserie chicken and crispy fries.

Services
At your location

Drive-Thru

Beer And Wine

Take Out Counter

Dining Area

Children (Menu And Playroom)

Delivery
Love your local rotisserie?
Tell the world!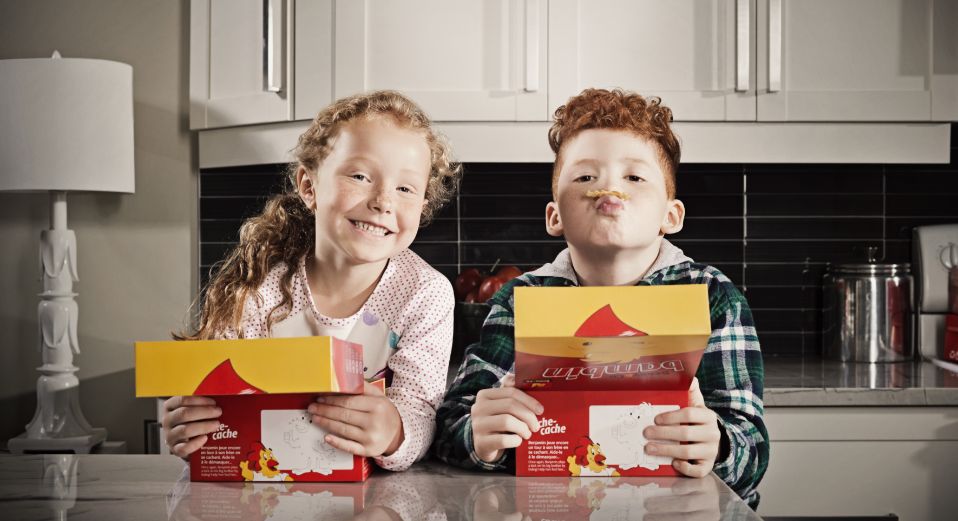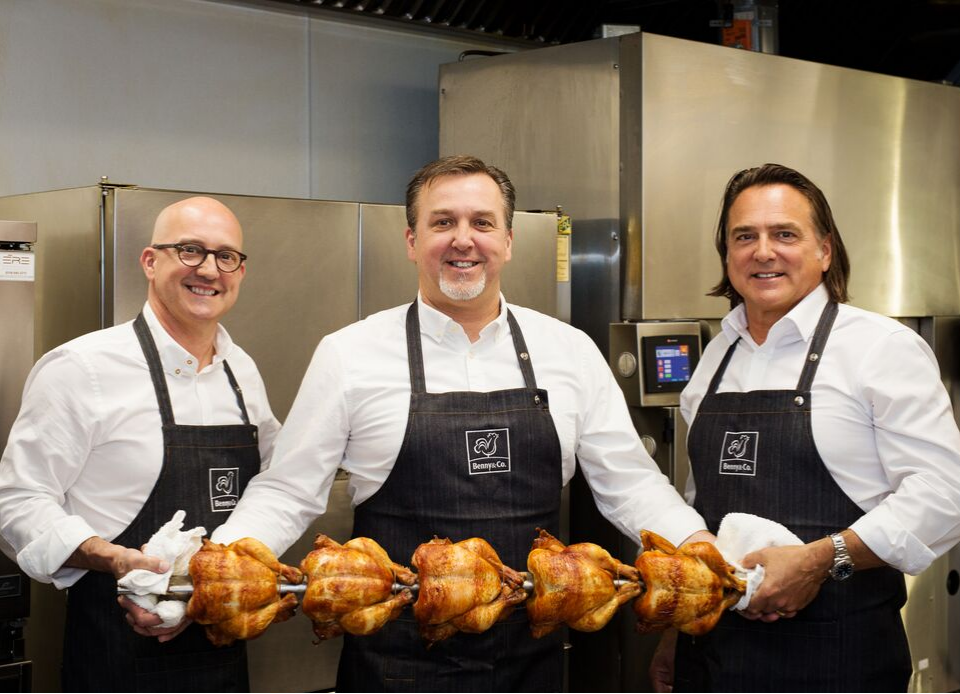 During the 1950s, the eight Benny brothers were pioneers in raising and selling chickens bred for cooking (called "broilers") in the Lanaudière region. Once they had fine-tuned their exclusive chicken roasting technique, they opened their first restaurant in Joliette. Throughout the 1960s and 1970s, the Benny brothers opened over twenty rotisserie restaurants in the major towns and cities of Québec, a testament to their unique expertise. In 2006, the Benny & Co. concept was introduced to satisfy contemporary consumers who care about eating well. From then on, true lovers of rotisserie chicken have been able to enjoy a meal in a warm family-friendly atmosphere with courteous and attentive service. Taking great pride in their family history, Benny & Co. is thrilled to share their expertise as you discover (or rediscover) their innovative concept.