Benny&Co. rotisserie

Salaberry-de-Valleyfield
Salaberry de Valleyfield Rotisserie
A three-hour slow roasting process ensures our delicious rotisserie chicken is exceptionally tender. You'll savour tasty, succulent chicken just the way you like it, accompanied by only the freshest sides: Crisp salads, our decadent signature poutine, golden onion rings and more!
For a family dinner, meal with friends or lunch on the go, we will satisfy your hunger with a variety of meals in the dining room, for take out (counter and drive-through) and delivery. Discover our famous menu which includes healthy options, ribs as well as a Kids' menu.
Located on Monseigneur-Langlois Boulevard, close to Bord de l'Eau Boulevard, our rotisserie welcomes you with its exclusive recipe of tender and juicy roast chicken.  Visit us during your next sporting activity at the Valleyfield or Rivière-Rouge golf clubs. We are also close to the MUSO – Musée de société des Deux-Rives, the Marina, the Delpha-Sauvé Park Aquatic Complex and the Parc régional des Îles-de-Saint-Timothée.
Craving tender, juicy rotisserie chicken and hearty sides, delivered right to your doorstep? Benny & Co. offers a quick delivery service so you can savour your meal while it's hot and fresh! Order from our extensive online menu and enjoy a meal in a snap today!

Business hours
Monday
11:00 – 21:00
Tuesday
11:00 – 21:00
Wednesday
11:00 – 21:00
Thursday
11:00 – 21:00
Friday
11:00 – 21:00
Saturday
11:00 – 21:00
Sunday
11:00 – 21:00
HOLIDAY OPENING HOURS:
DECEMBER 24TH – 11 A.M TO 7 P.M
DECEMBER 25TH  – CLOSED
DECEMBER 31ST – 11 A.M TO 7 P.M
JANUARY 1ST – 11 A.M TO 7 P.M
Services
At your location

Drive-Thru

Beer And Wine

Take Out Counter

Dining Area

Children (Menu And Playroom)

Terrace

Delivery
Love your local rotisserie?
Tell the world!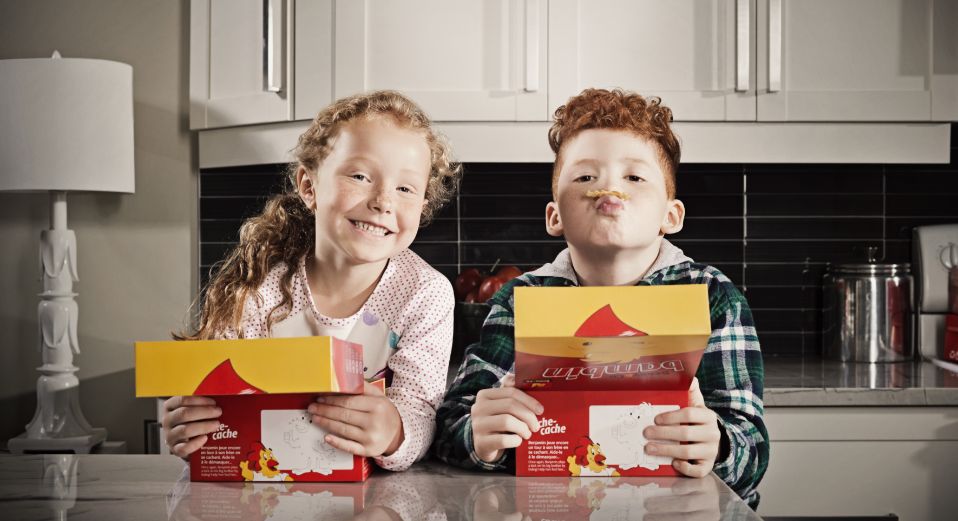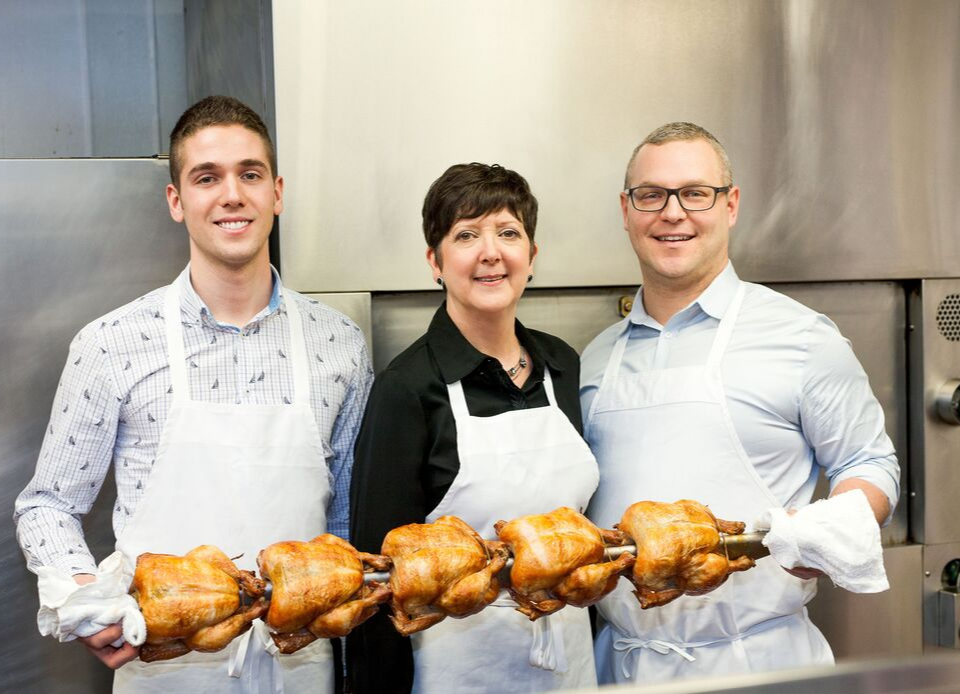 Josée Benny has been in the restaurant business since she was a young girl, helping her father with his first restaurant in Anjou and her four brothers and sisters. Her father, Jean-Marc Benny, was one of eight brothers who co-founded the family rotisserie in 1960. She quickly realized there was a huge opportunity for her to advance within the company. She, therefore, decided to study administration to further her knowledge in management. In 2007, Josée chose to join her brother, Bruno Benny, as co-franchisee of the Saint-Constant rotisserie. This was her first experience as a manager. This branch then made the transition to the Benny&Co. banner in 2013.
Josée Benny owns several Benny&Co. rotisseries on the South Shore of Montreal. Before opening the Châteauguay location in March 2023, she had already co-franchised the Benny&Co. rotisseries in Saint-Constant (2013), La Prairie (2017), and Mercier (2018) with her son Anthony St-Jean, who is following in his mother's footsteps, and Vincent Marcotte, a long-time friend and business partner. Their success story continues with the acquisition of the restaurants of Lucie Benny & Michel Bonin (2023). It is with pride that they welcome the Pincourt, Vaudreuil and Valleyfield branches. The strength of this trio comes from their complementary skills and a shared ambition to be very close to their restaurant teams. For Josée, success lies in the values the eight co-founding brothers passed on: respect, team spirit, and excellence.
Josée, Anthony and Vincent await you in their dining rooms to discover or rediscover the unique flavours of the Quebec family rotisserie Benny&Co.