CONVENTIONAL OVEN:
COOKING TIMES AND TEMPERATURES MAY VARY FROM ONE APPLIANCE TO ANOTHER.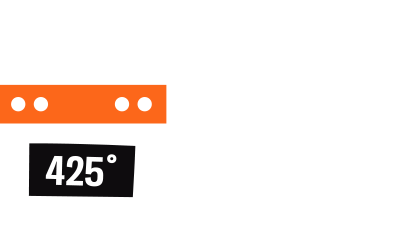 Preheat the oven to 425°F (230° C). Cook wings from frozen.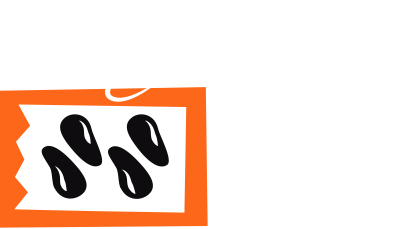 Place wings on a parchment-lined baking sheet.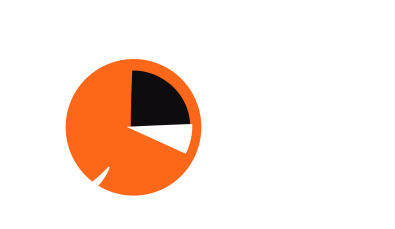 Bake for 20 minutes, turn wings over and bake for a further 10 minutes, or cook until an internal temperature of 165°F / 74°C. Enjoy.
Of course! Just preheat your BBQ to 400°F (200°C) and follow the same instructions as for a traditional oven.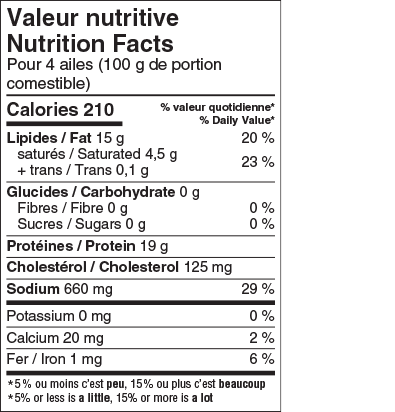 Ingredients bbq jalapeño wings: Chicken wings, Water, Salt, Modified tapioca starch, Sodium phosphate, Modified corn starch, Spices, Sugars (dextrose), Spice extractives, Natural and artificial flavours, Dehydrated vegetables (garlic, onion).
Ingredients sweet wings: Chicken Wings, Water, Crapaudine Chicken Spices (Salt, Paprika, Brown Sugar, Hydrolyzed Corn Protein, Sugar, Mexican Chili Seasoning, Spices, Dehydrated Vegetables, Monosodium Glutamate, Canola Oil), Sodium Phosphate, Modified Corn Starch, Paprika extract on salt (Spices, Sea salt, Flavor).