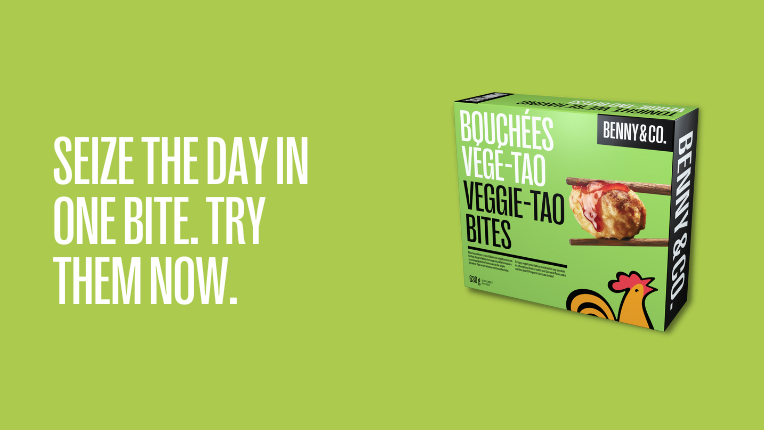 CONVENTIONAL OVEN:
COOKING TIMES AND TEMPERATURES MAY VARY FROM ONE APPLIANCE TO ANOTHER.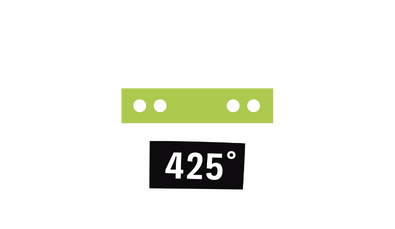 Preheat oven to 425°F (230° C). Cook bites when still frozen.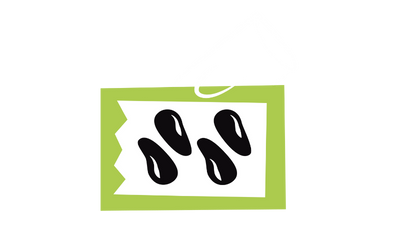 Place bites on a parchment-lined baking sheet.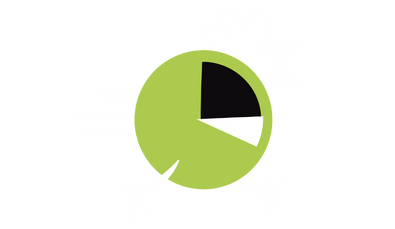 Bake for 15 minutes, turn bites over and bake for a another 5 minutes. Enjoy.
Place the sauce packet in a pot of boiling water for a few minutes to allow the product to thaw.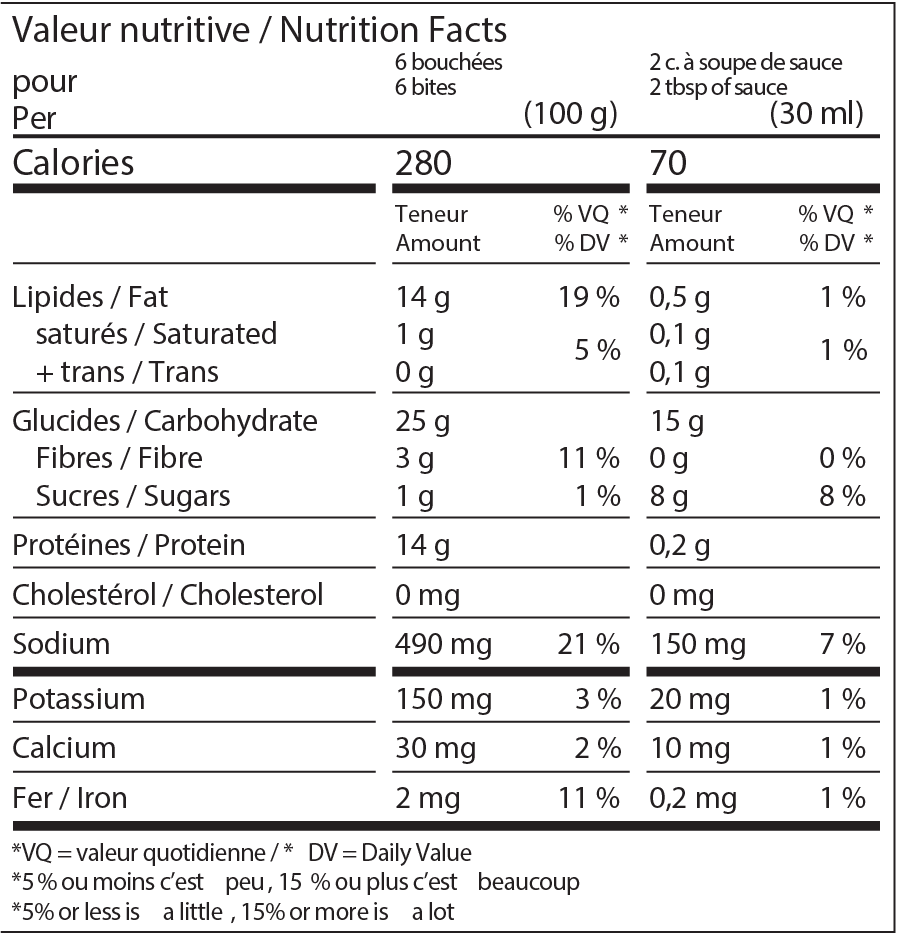 Ingredients: Water, Soy protein product, Canola oil, Textured soy protein, Wheat flour, Modified corn starch, Toasted wheat crumbs, Modified cellulose, Salt, Wheat gluten, Yeast extract (salt), Dehydrated onion, Sugar (dextrose), Citrus fiber, Flavour (yeast extract, salt), Egg white powder, Baking powder, Guar gum.
Contains: Soy, Egg, Wheat, Gluten.
General tao sauce: Water, Sugars (solids glucose, brown sugar, concentrated plum juice), Rice vinegar, Soy sauce (water, soybeans, salt, alcohol, bacteria and yeast culture), Modified corn starch and/or modified potato starch and/or modified tapioca starch, Spices, Canola oil, Salt, Sesame oil, Ginger (water), Garlic (water), Caramel, Citric acid (acidulant), Dehydrated red bell pepper, Natural flavor, Xanthan gum.
Contains: Soy, Sesame